In a typical soccer conditioning workout, the entire team will follow the same training program. Even in our DVD, Building the Complete Soccer Athlete, we do not differentiate fitness exercises for different positions on the field. Of course, there are distinct technical drills for every position. In the same way, it can be helpful to include specific fitness and conditioning drills that are unique for each position being played.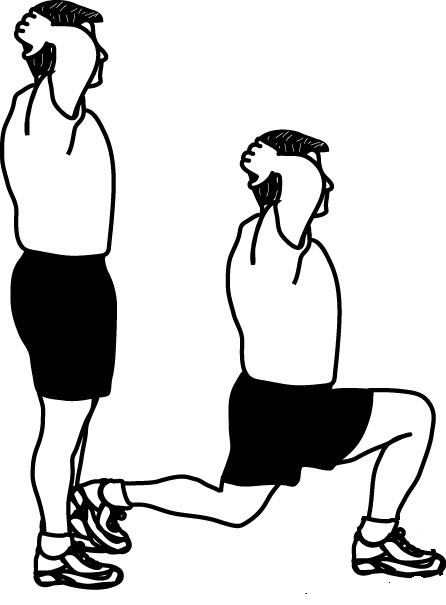 The sport of soccer requires its athletes to possess speed, endurance, agility, technical ability (skill), as well as strength. Yes, a stronger soccer athlete will have greater potential to excel in other areas of athletic ability.  Looking at this list of physical attributes it's easy to understand how important it is to train consistently for this sport… an athlete can't simply rely on "natural talent".
In order to facilitate a solid soccer training routine it helps to have access to certain training accessories. The following training tools are not absolute necessities (as I've said before the only absolutely necessary equipment needed to play and train for soccer is a ball and your own body), but they can certainly help you improve your skills and fitness.
Soccer Training Accessories
Agility Ladder:
The agility ladder is a simple piece of equipment used for training footwork, speed, and agility drills. A basic ladder can be home-made or purchased for minimum cost, as seen here: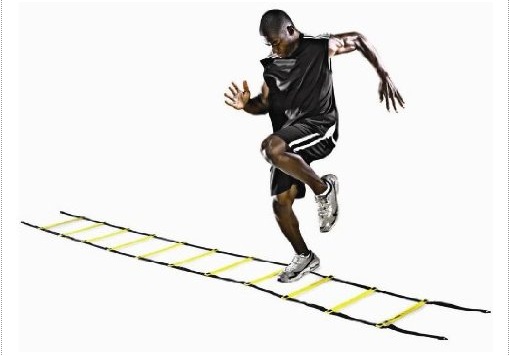 It is a very sad state of affairs that we are discussing racism in football in this day and age but unfortunately there have been far too many high profile cases that it just can't be ignored.
UEFA's recent issuing of a paltry £32,000 punishment for the monkey chants that were aimed at Tottenham Hotspurs' black players during a recent tie game at the White Hart Lane is an insult to those who are trying to eradicate such pathetic behavior from the game we all love.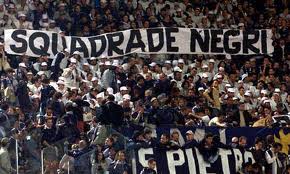 If you compare that to the £80k fine that an individual player like Nicklas Bendtner was given for showing his underwear when he scored a goal because it was seen as a form of advertising for an online betting company, you can see why I (and most observers) feel the UEFA are not making a strong enough stand in the fight against racism.
The world cup takes place in 2014 in Brazil and teams around the world played qualifiers to earn the right to participate in the greatest event in football. There were so many matches that took place last week and here is a review of some of the games.
Argentina 3 Uruguay 0
This was (on paper at least) the tie of the round, but it turned out to be anything but that as Uruguay, which had started this campaign badly, turned up another inept performance.  Argentina ran out 3 goal winners with Lionel Messi scoring twice, his 1st a tap in from Angel Di Maria cross and the other a free kick that he hit low under the wall to score his 2nd free kick in a week. Sandwiched in between his brace was a goal from Sergio Aguero after Messi and Di Maria had combined beautifully to set up the Manchester City forward.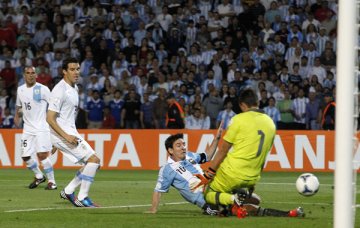 The first Clasico of the season certainly lived up to all the hype and expectations. As the level of football on display was exhilarating from start to finish and unlike recent clashes between these 2 super teams, there was no sending off of players; not too much diving or play acting; very few incidents of haranguing the referee, and the 2 managers behaved themselves.
Tito Villanova the manager sprung a huge surprise at the start of the game by picking left back Adriano as 1 of his center backs instead of Alex Song or youngster Bartra in place of regular center backs Carlos Puyol the captain who broke his arm and Gerard Pique who failed a late fitness test.
Jose Mourinho had the relatively easier task of picking 1 out of 3 very gifted playmakers in Luka Modric, Kaka or Mesut Ozil. In the end he went for Ozil.
The match itself pitted the 2 most talked about players in the world in Lionel Messi and Cristiano Ronaldo as to who is the best in the world and neither disappointed as far as goal scoring was concerned. And with the player that eclipsed both to win European player of the year, Andres Iniesta making his comeback from injury, we had arguably the best 3 players on the planet on show.